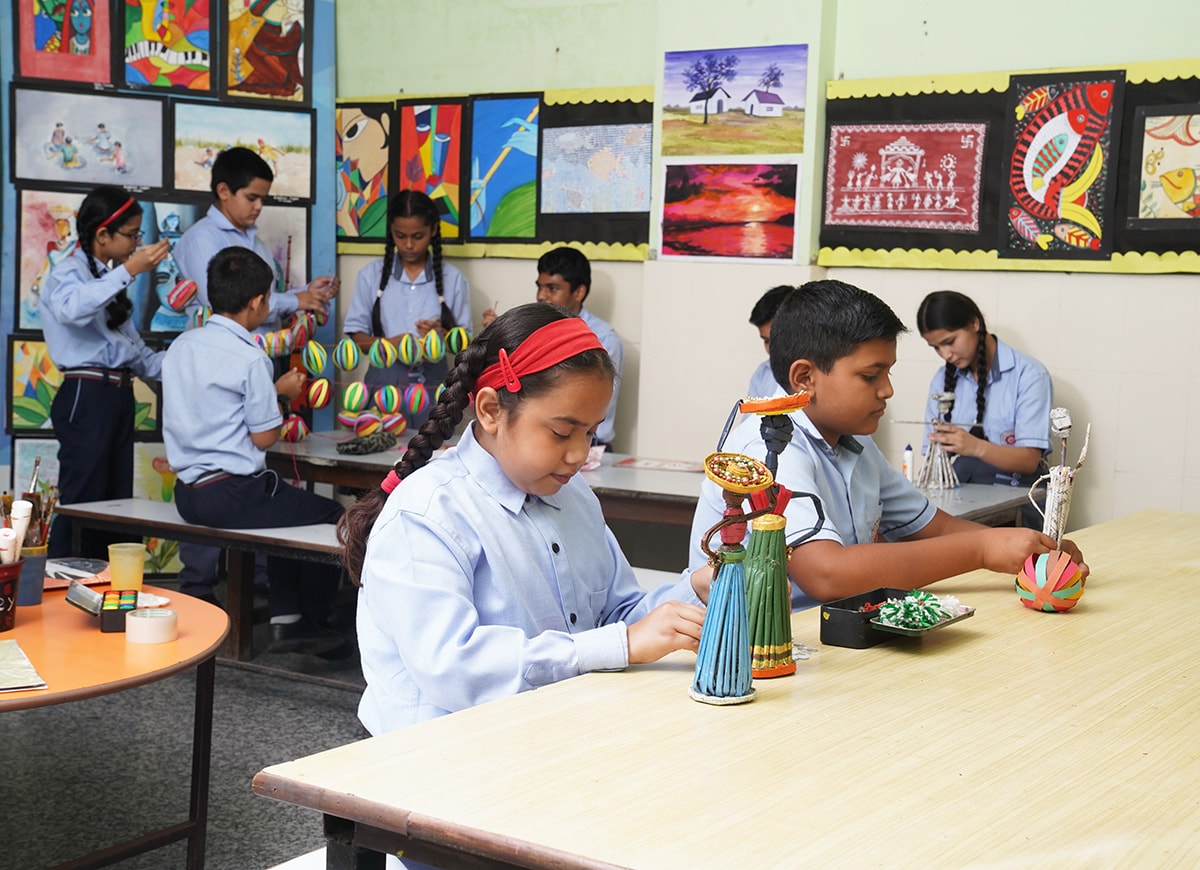 Assignments give an opportunity to the students to enhance their creativity and gain knowledge.
They help the students to achieve all the essentials of education. At Manava Bharati India International School we believe in developing the cognitive skills, memory and concentration level of the students in a happy and tension free environment.
The amalgamation of various activities such as projects, visits and research, case studies, preparing presentations, drawings, writing activities and various other assignments are a happy and fundamental part of student's routine. Assignments enable the students to revise the work done, improve their performance and give them a chance for further exploration.