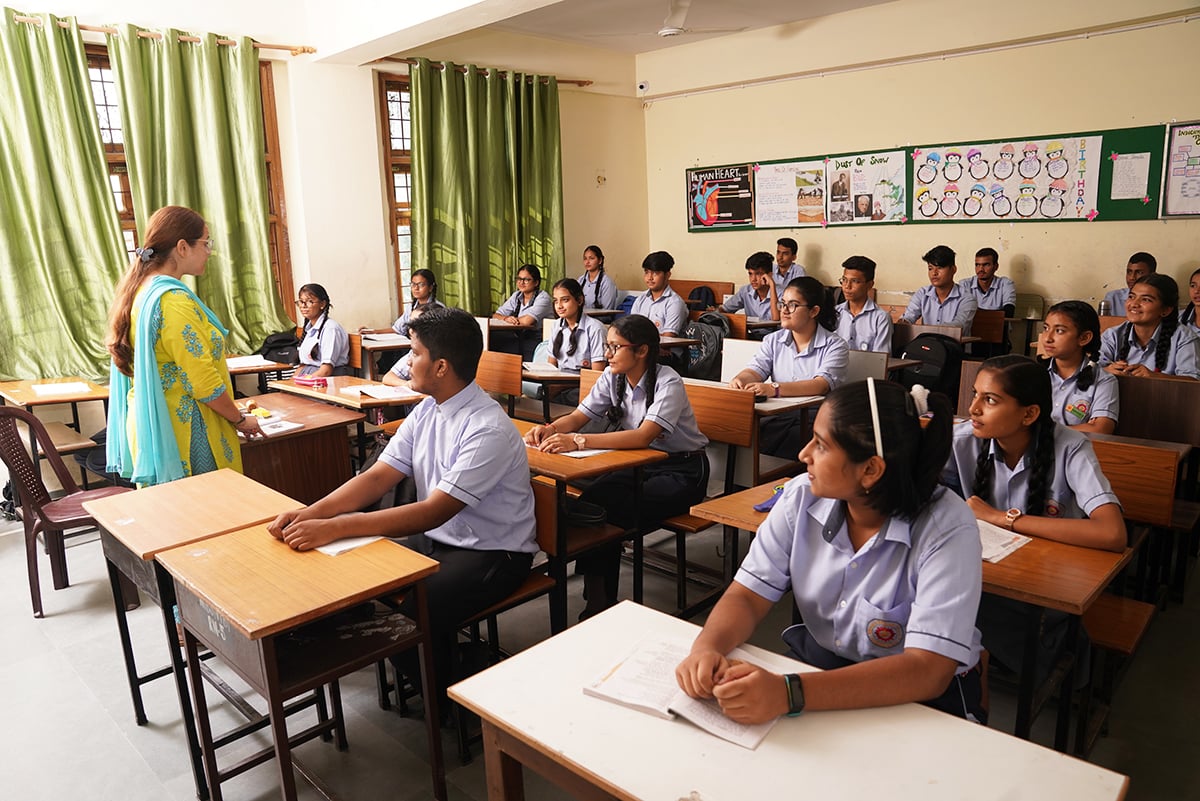 ""I never teach my pupils, I only attempt to provide the conditions in which they can learn.""

-Albert Einstein
We as educators are committed to provide a holistic environment to our students. The overall well-being of students is taken into consideration during their learning phase. We have a team of professionally trained educators who understand every aspect of a child's psychological needs. The educators are technically sound and hence the school is operating in both online and offline mode.
We have successfully converted our clubs and traditional classrooms into virtual classrooms. Our key considerations comprise Experiential and Co-operative Learning. The School is equipped with various laboratories where students get hands-on experience in using common scientific and engineering equipments appropriately.
Smart classes are designed to make the children learn complex concepts effortlessly under the supervision of our educators. A standard teacher-student ratio is maintained in order to provide individual attention to each student. Mode of instruction is English.
Activity based learning programs are included in the curriculum to ensure that learning become intriguing for students. The teaching aids are flexible and upgraded on a regular basis according to the learning style and need of students at different levels of learning.