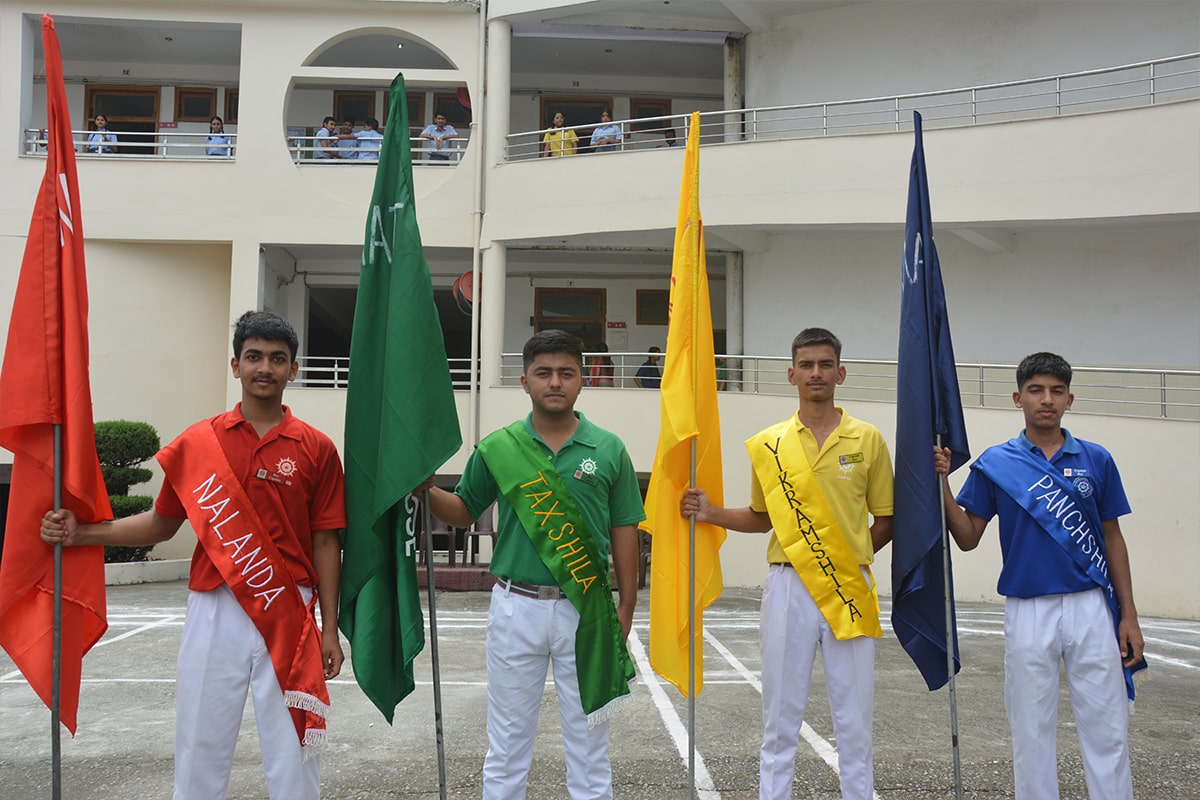 Manava Bharati India International School provides healthy environment to the students where they can have a better understanding of the competitive world. To achieve it, there is a systematic arrangement of different houses and allotment to the students.
The House System comprised of four houses:
This house's name is derived from the word 'Takshashila' also known as 'Taxila'. It means city of cut stones. It was a significant city in ancient India. It was also considered as a great centre of learning.
The green colour of this house indicates 'colour of life'.
The green colour flag symbolizes the spirit of harmony, growth and fertility. The students of this house follow the same spirit with full energy and enthusiasm.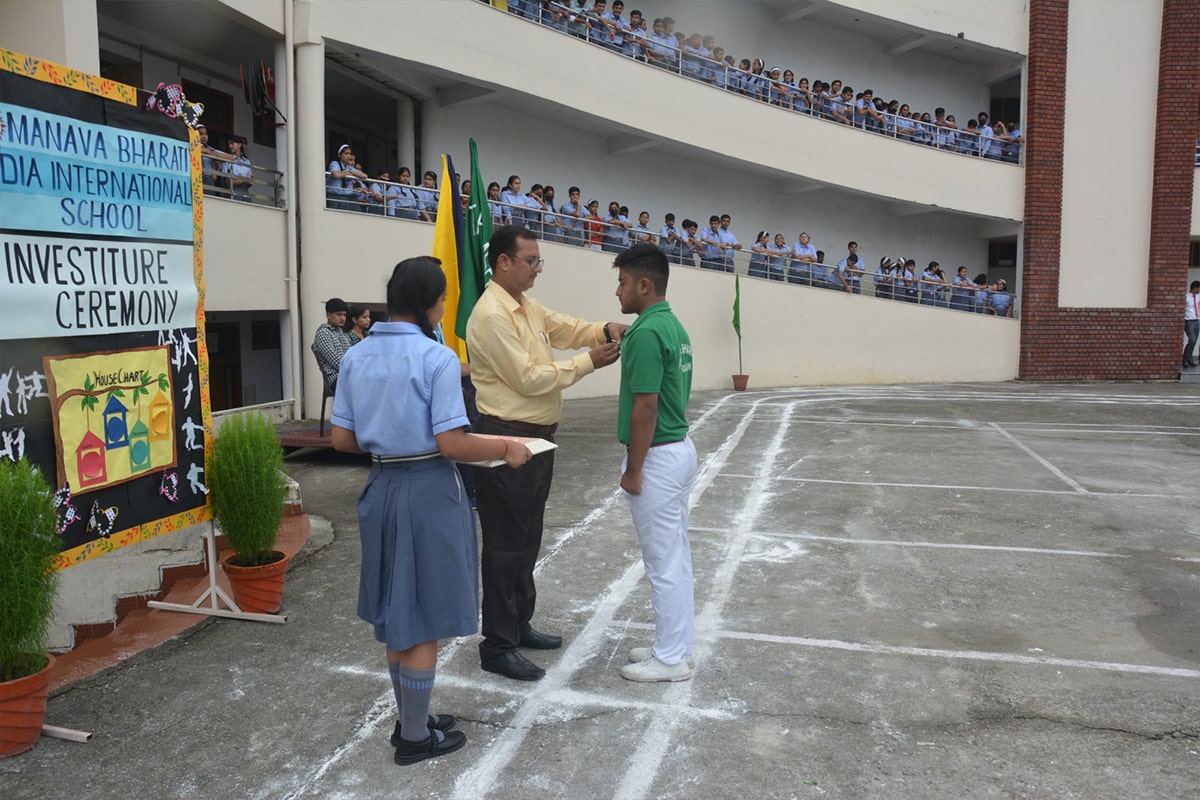 The name Vikramshila and the colour yellow both represent the house very well. Vikramshila is one of the topmost Universities of India. It was established by the Pala emperor Dharampala in in 783AD to 820AD and till then it is considered as one of the important Buddhist centres of learning in India.
The yellow colour flag depicts wisdom and teaches students to be wise, humble and kind to every being on the earth and treat everyone equally.
The colour of the house is blue – which is the sign of trust, loyalty, sincerity, wisdom, faith and intelligence.
The blue colour flag of Panchshila House is the pride of the House.
Panchshila, meaning – " five principles". It is the essence of this house based on mutual respect for each other, mutual non- aggression, mutual interference, equality and mutual benefit and peaceful coexistence. With this foundation, students of Panchshila house work to follow all principles, participate in all Inter-house activities conducted in school and come up with flying colours every year.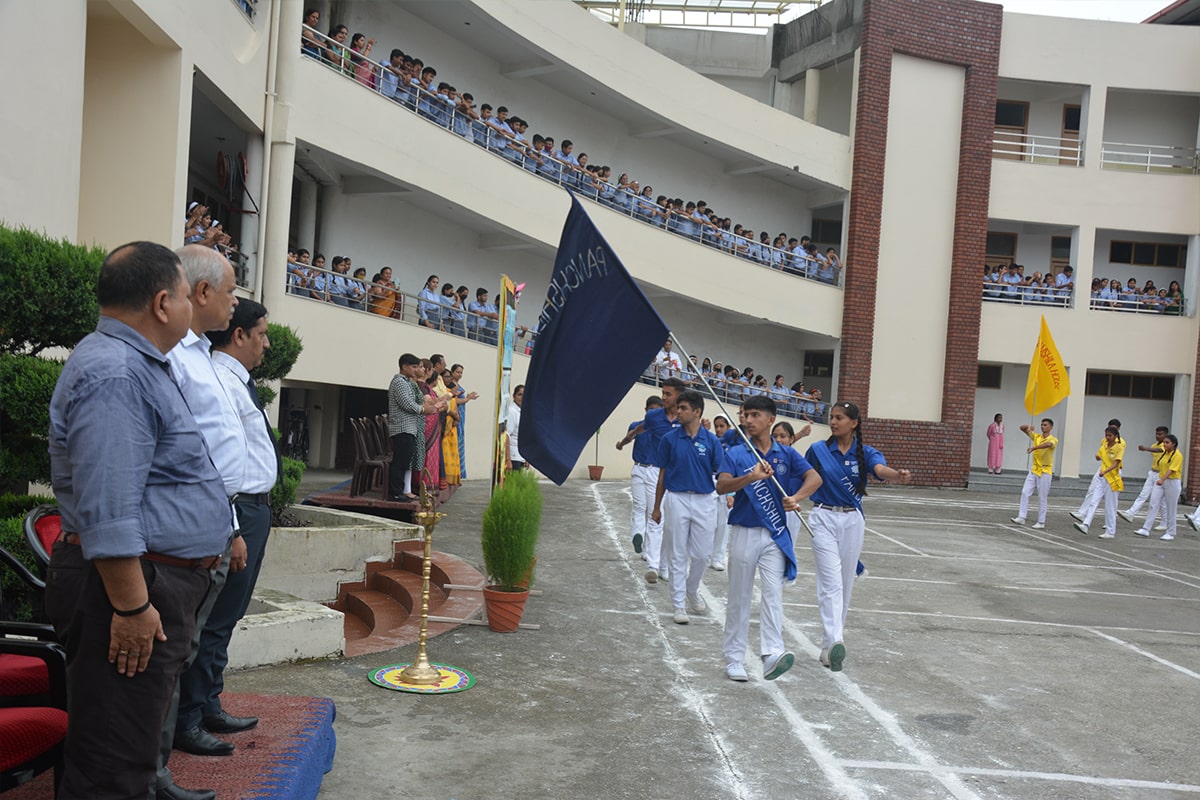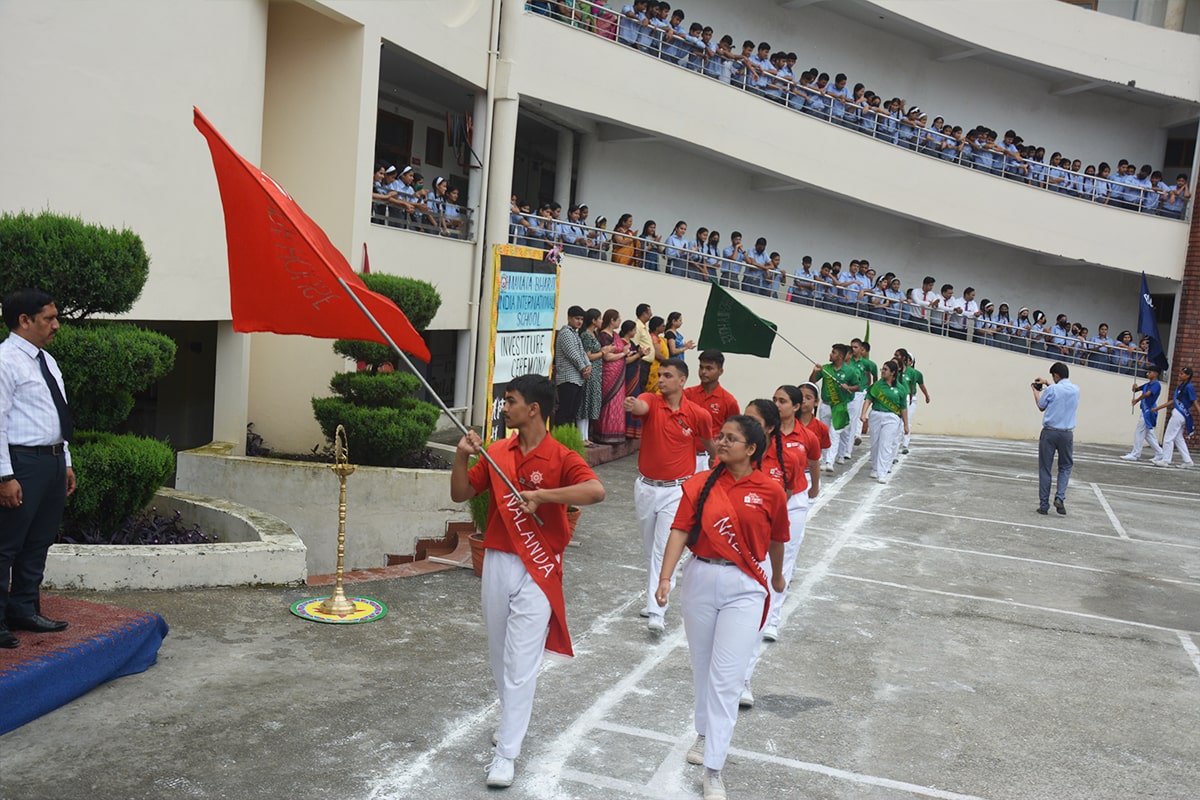 Nalanda was a renowned Buddhist University in the ancient kingdom of Magadha which was the centre of learning from 15th century.
Nalanda House with positive red colour enhance the confidence, determination, discipline, leadership, logical, proactive and other qualities in students.
Red colour is the colour of energy and primal life forces for life, health and courage.
Each House has its own house master, house teachers, House Captains, Vice- House Captains and Discipline Captains. Under the stewardship of the house master, all the house activities are conducted with proper co-ordination and dedication. The students get an opportunity to showcase their hidden talent in different fields. The motive of every house is to inculcate the spirit of teamwork and Leadership qualities among them. Throughout the session, different Inter-House Competitions and Activities are conducted for the overall development of the students. Such activities enhance the mental, intellectual and spiritual development. The winners of the competitions are appreciated and awarded for further encouragement and participation with enthusiasm. There are points for the winners of the houses which lead them to the path of Victory where the best house title is awarded.