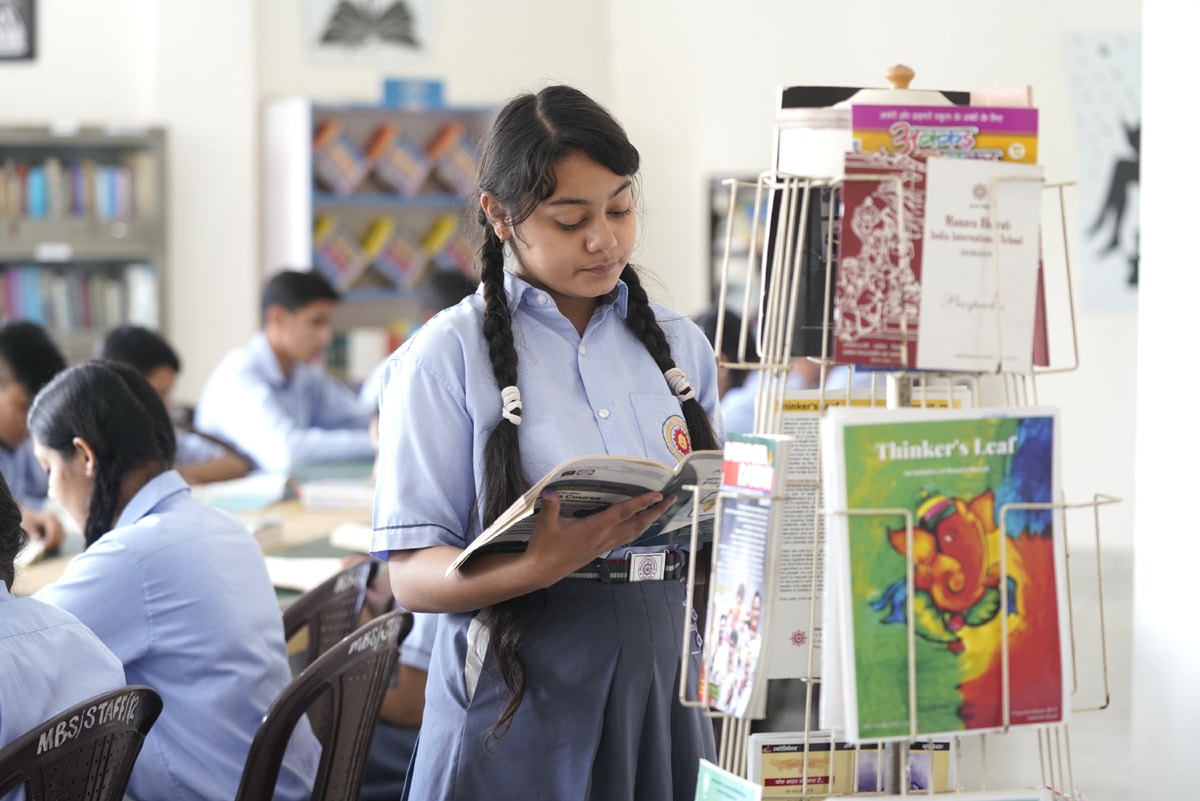 Libraries play an immense role in the life of a student to enrich their minds and help them encounter new schools of thought and ideologies. Books help us travel from one dimension to another without leaving our seat and being exposed to such imagination and literature is critical to the development of children. To create a healthy reading habit a well equipped library is accessible to the students.
"The library houses over 10,000 books, is a treasure trove of information that has been built arduously over a span of more than 5 decades and continues to grow each year."
The library is categorized into four sections:
1) KG Library comprises of puzzle books, language books, interactive flash cards, comprehensive curriculum of base scales, three dimensional books on rhyming words, numbers, alphabets, opposites etc.
2) Classes I & II Library stocks fairy tales, fables, plays, and many more fictional book of great writers like Sally & Sam, Sam D. S. Enid Blyton, James H. Fassel, John Gatehouse, etc.
3) Classes III to V Library stores books on fairy tales, short stories, fables, academic coverage, general knowledge, art & craft, etc.
4) Classes VI – XII Library stores books on English Fiction, Hindi Fiction, Science & Technology, Art & Craft, History books, Encyclopedias and many other reference books besides the syllabus books. From time to time books are been added to our already voluminous stock.
We also have a magazine section where sports magazines and popular magazines like 'India Today', 'Readers Digest', 'Outlook' and 'The Week' are supplied.