Manava Bharati India International School Clubs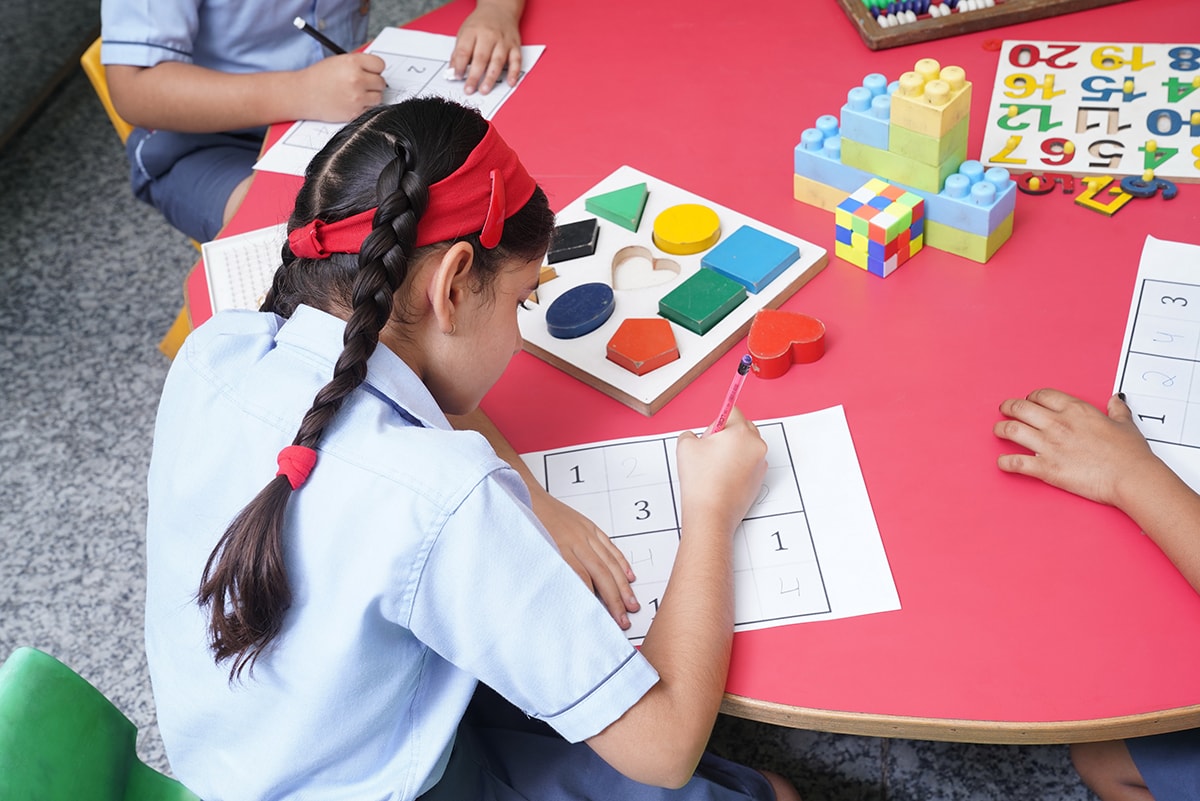 SDG AND FINANCIAL LITERARY CLUB
SDG and Financial Literary Club projects, employs an inclusive and experiential learning in educating students. On September 25, 2015, 193 heads of State at United Nations General, set up a collection of 17 goals known as – SDGs. The goals are to be achieved by all the member states by year 2030.
The Club trains the students, provides knowledge and awareness about the 17 SDGs by conducting various activities such as- Quiz, GDs, Creative writing, etc. SDG Club arouses the willingness among students to work together for our environment and economy and contribute to achieve the targeted goals. This year, our SDG Club is working on the environmental issues under SDG and taking- "Waste Management" as a project.
On the other hand, Financial Literary Club includes the awareness among students regarding finance, banking system, new business services, e- banking, etc, so that students get knowledge to manage their funds and get awareness about various new technologies/services such as- Debit card, Credit card, e-banking, etc.
SCIENCE MUSKETEERS (SCIENCE CLUB)
Science is one of the most favourite subjects of the majority population. Science is for the curious minds who like to reason behind everything. As children, we all loved doing experiments with things and understanding more about the world. Even as adults, we find that everything around us is merely a science.
So for the students with strong inclination towards science and for giving wings to their curious minds Manava Bharti India International School created a science Club popularly known as Science Musketeers. Glimpses of club pictures are enough to show how young minds are exploring science in day to day life.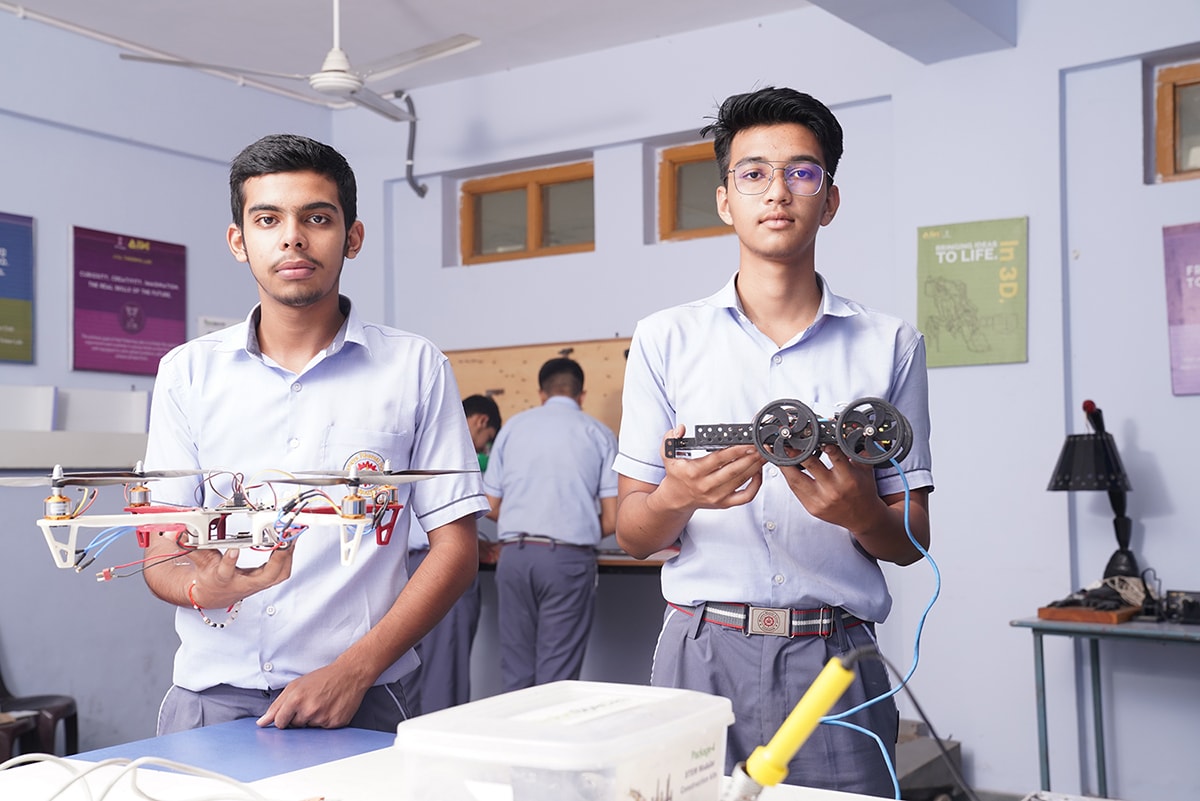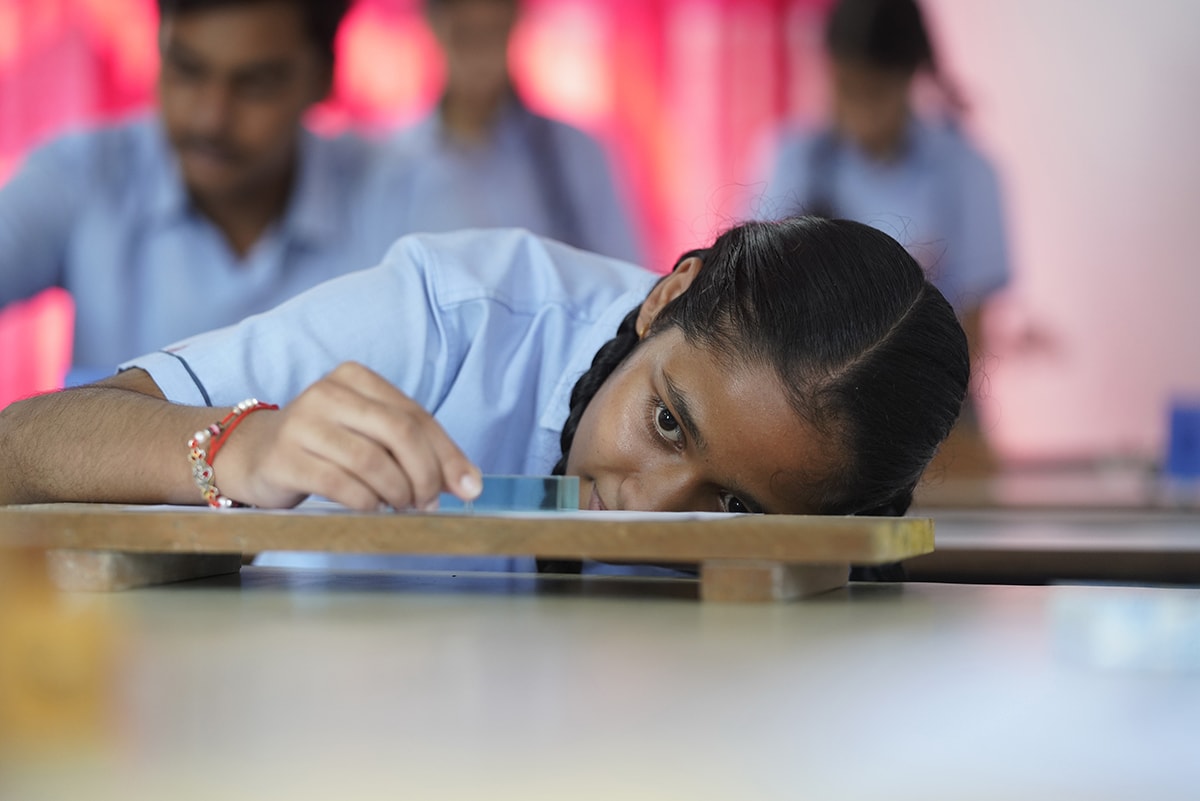 To develop an interest in science outside the classroom and introduce students to the wonders that life unfolds. We set up a science and sustainable club in our school.
A science club will help students overcome their phobias of reading science.
Science club has been successfully inspiring students in the field of science which is clearly visible in the students during the meetings. The enthusiasm and zeal demonstrated by them is exemplary.
MATHEMAGICIAN- THE MATHS CLUB
Introduction: Mathematics club comprises a team of well qualified, trained and dedicated teachers to bring computational skills amongst students. As mathematics requires a constant practice, therefore MBIIS has initiated Mathemagician which is a club to ensure active involvement of the teachers to enable opportunities to get children engage in a skillful environment. Mathematics HOD Mr. Sanjeev Rawat with his team attends various workshops, activities registered with NCERT to get a proper update concerned to Mathematics.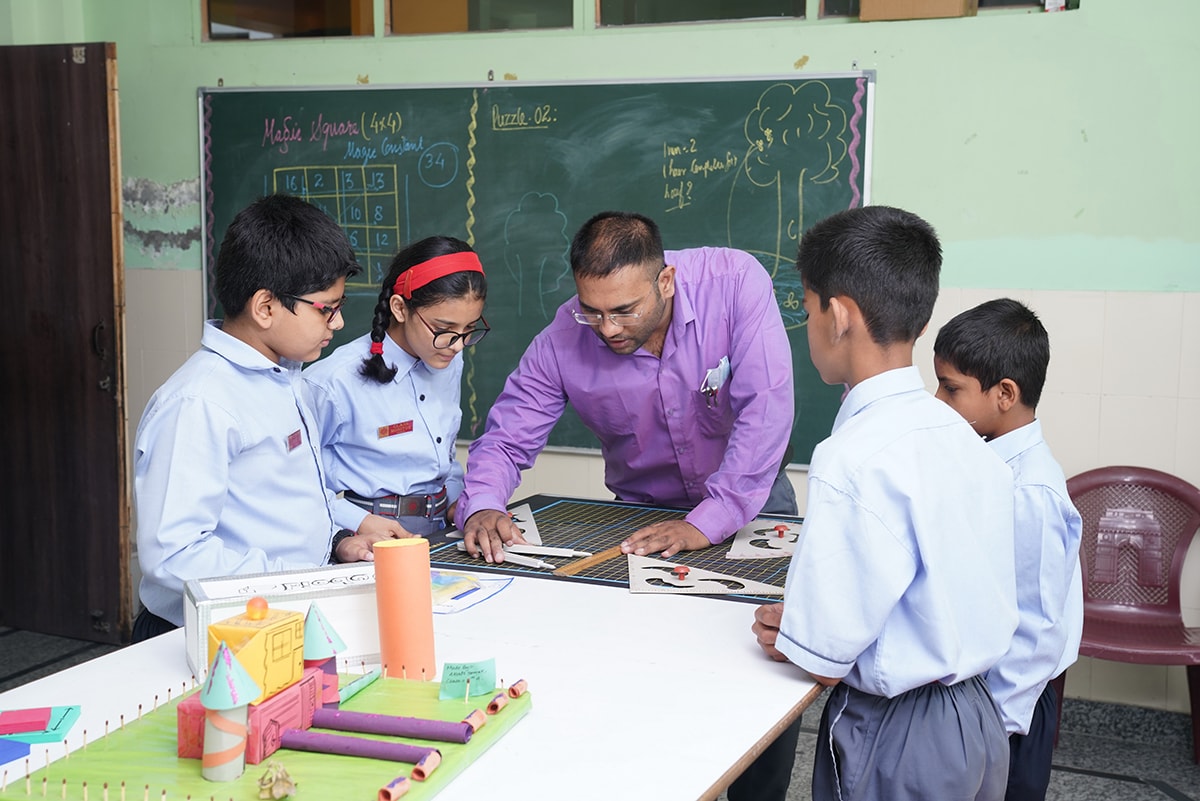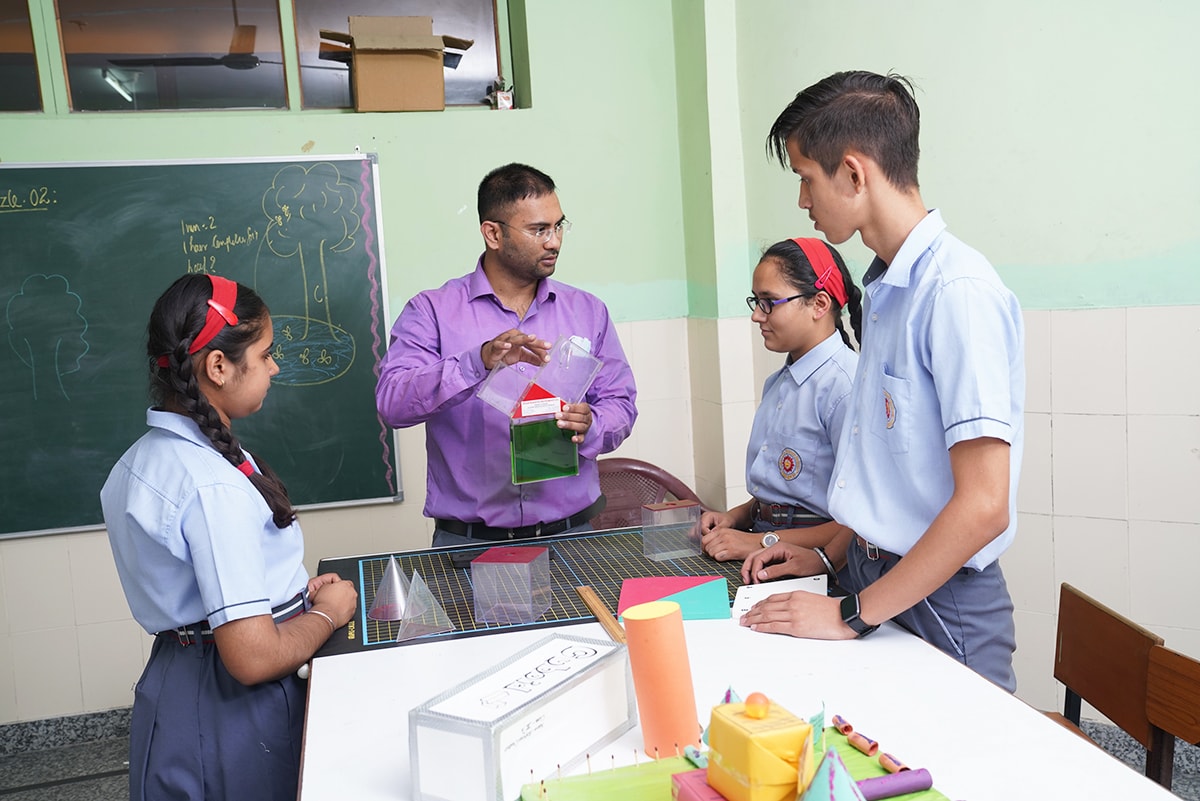 MOTIVE/GOAL of Mathemagician: As the name suggests, this club brings to teach that Mathematics is a world of Magic where one has to play with numbers and structures with different dimension. Mathemagician approaches to the solutions of every problem differently with a methodology of peer- tutoring and collaborative learning. Our team explores facts, postulates and theorems with the students enrolled in Mathemagician where we have keen concern towards the practical implementation.
Our junior category (classes I to V) of Mathemagician is headed by Ms. Anuradha Mehra who has a motto of teaching Mathematics with all fun activities.
Our senior category( classes Vi to XII) of mathemagician headed by Mr. Deepak Rawat conducts various Mathematical Quizzes , competition's , Mental ability tests , Reasoning etc.
Methodology: Mathemagician strategies and inculcates to develop computational skills, critical thinking, and problem solving skills amongst students. Our team uses all the technical components to make teaching and learning more curious amongst peers.
Our key concern is to teach through the concepts of Dimensions such as 2-D, 3-D etc which also enhances the concepts of a child to get over other technical subjects like physics, Astro-Physics, Mechanics and many more. Our senior category even participated in MIS Mathematical Conference, Mussorie and got special recommendation rank for their demonstrations on advance Mathematics.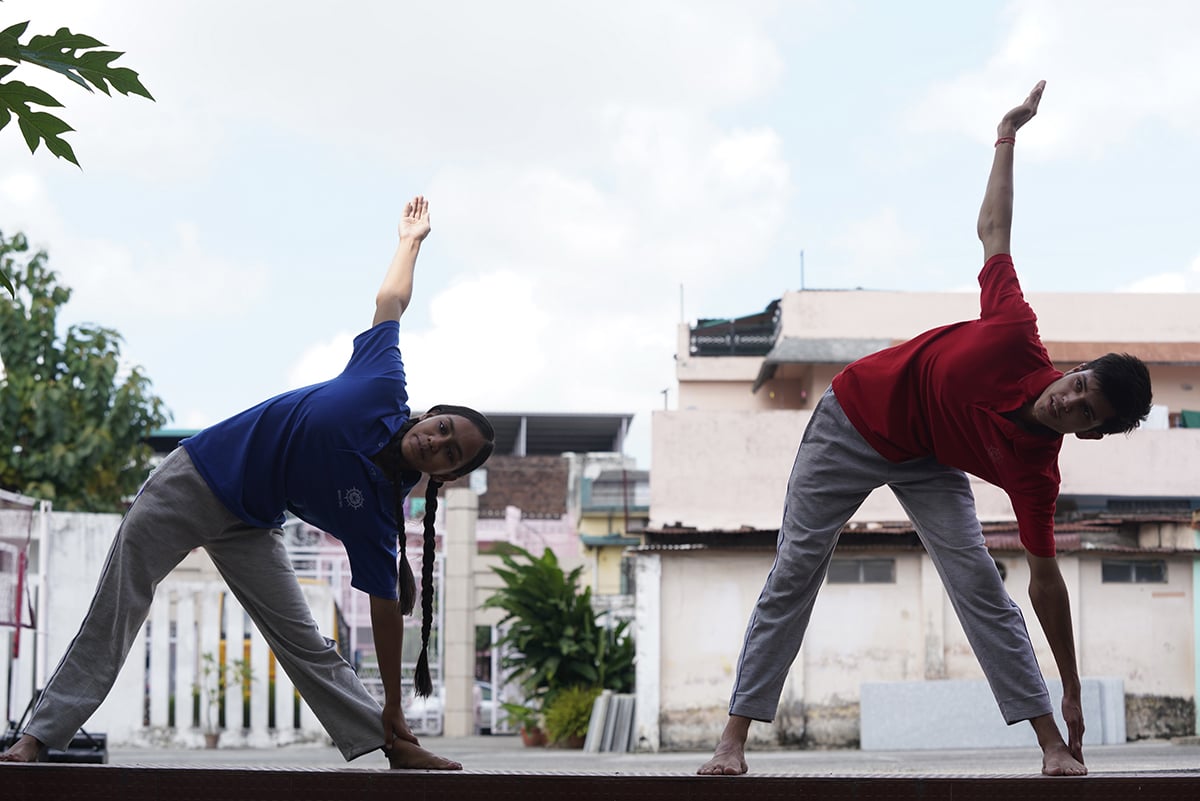 We all want to indulge in the activities by which character is formed. Strength of mind is increased, intellect is expanded and by which one can stand on one's own feet.
The mind can never be healthy, if the body is sick.
Our school is an activity oriented school, basically focuses on the physical aspects along with the studies. There are so many activity clubs in our school. Fitness club is one of them. Our motive is to make students stronger and they should not face any health related issues, as we believe that if they are physically fit then we can easily face any mental challenges. We make them practice yoga, exercises, aerobic exercises and strength related exercises during the fitness club.
MODEL UNITED NATIONS (MUN CLUB)
Our school envisages inculcating the spirit of leadership, sportsmanship, time management skills and camaraderie among its students through its MUN club.
Students meet up weekly for the MUN club deliberations. This simulations of the procedures followed in the United Nation's committees are undertaken here. Participation in these club activities involves extensive research on various topics and agenda.
Students conduct their web research under the guidance of MUN Club- incharge teachers and discuss them on weekly deliberations.
Students of the MUN club participated in the UWSMUN conference held virtually on the 3rd and 4th September, 2021.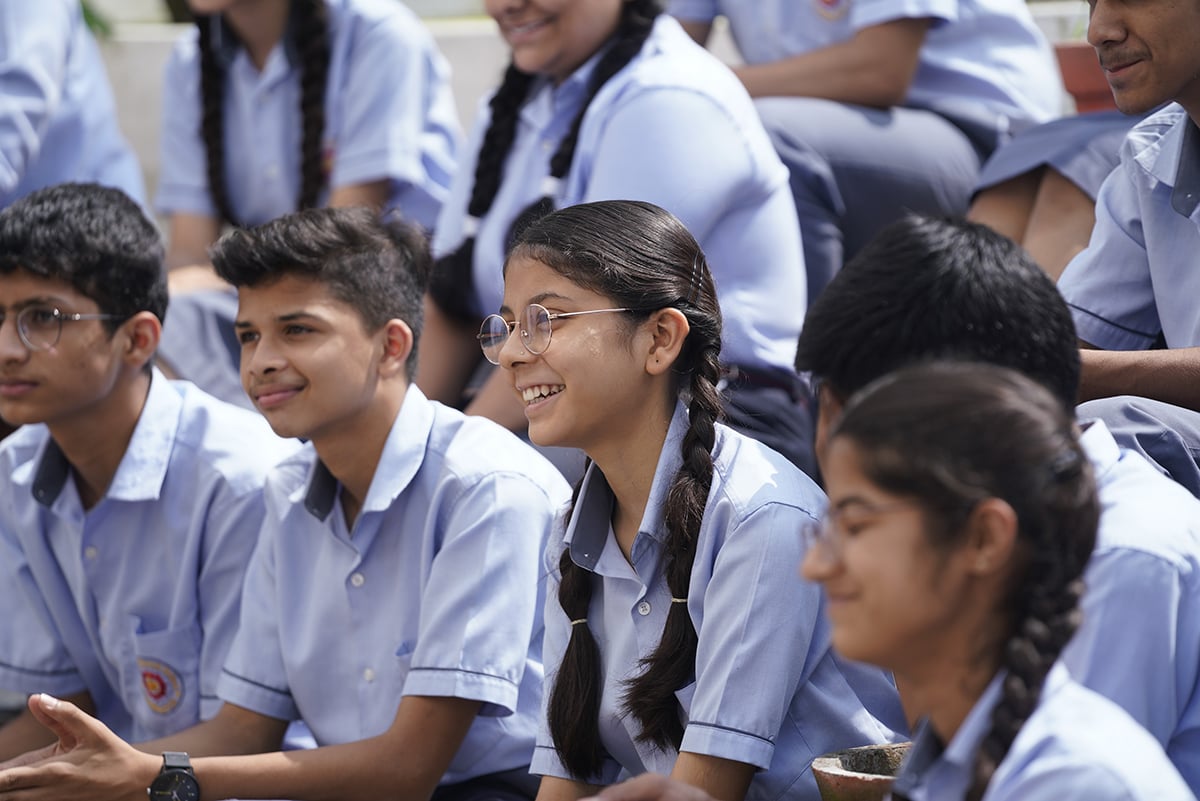 The students of the (UNSC) committee got appreciation for writing the best position paper as delegates of United Kingdom. With participation in weekly sessions, students understand the value of discipline and being articulate. They acquire public -speaking skills and problem-solving skills.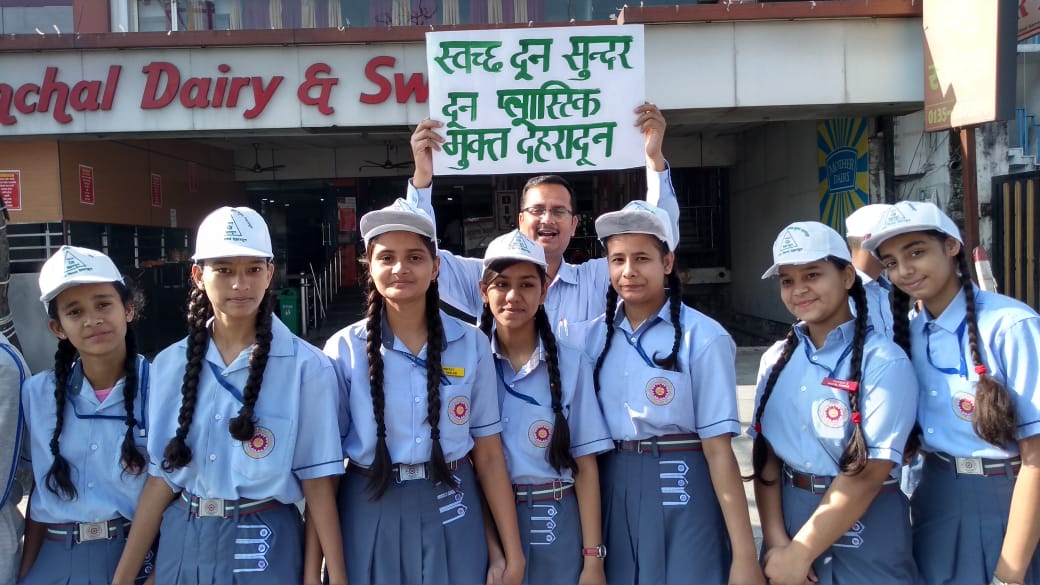 Manava Bharati India International School has always been at the forefront in waste management. It not only helps us to get a clean place but also takes care of human health and promotes recycling of useful waste products. Poor waste management can lead to pollution, environment degradation, diseases and the list goes on. To spread the importance of management of waste, our school has taken a number of steps. We have organized a number of activities related to waste management in which the students actively participated. Further, there have been a number of clean up drives and awareness programs to spread the importance of waste management among people. We have also assigned duties to the leaders in collecting waste and separating them. We will leave no stone unturned in our efforts to make earth a better place to live.
Photography is a way of feeling of touching, of loving, what you have caught on film is captured forever… It remembers little things long after you have forgotten everything. The Photography Club of Manava Bharati School, Dehradun gives an opportunity to the students to capture the moments in their cameras. It exposes them to the real life. Mostly the students who can embrace the art of photography choose to be a photographer. They learn that each photo clicked has a story which can touch the hearts and even the souls of millions. Students enthusiastically participate in various intra and inter-school photography competitions. This gives them a chance to showcase their imbibed talent. We also encourage young budding talents to interact with the professional photographers. Photography club enhances the creativity of the students.