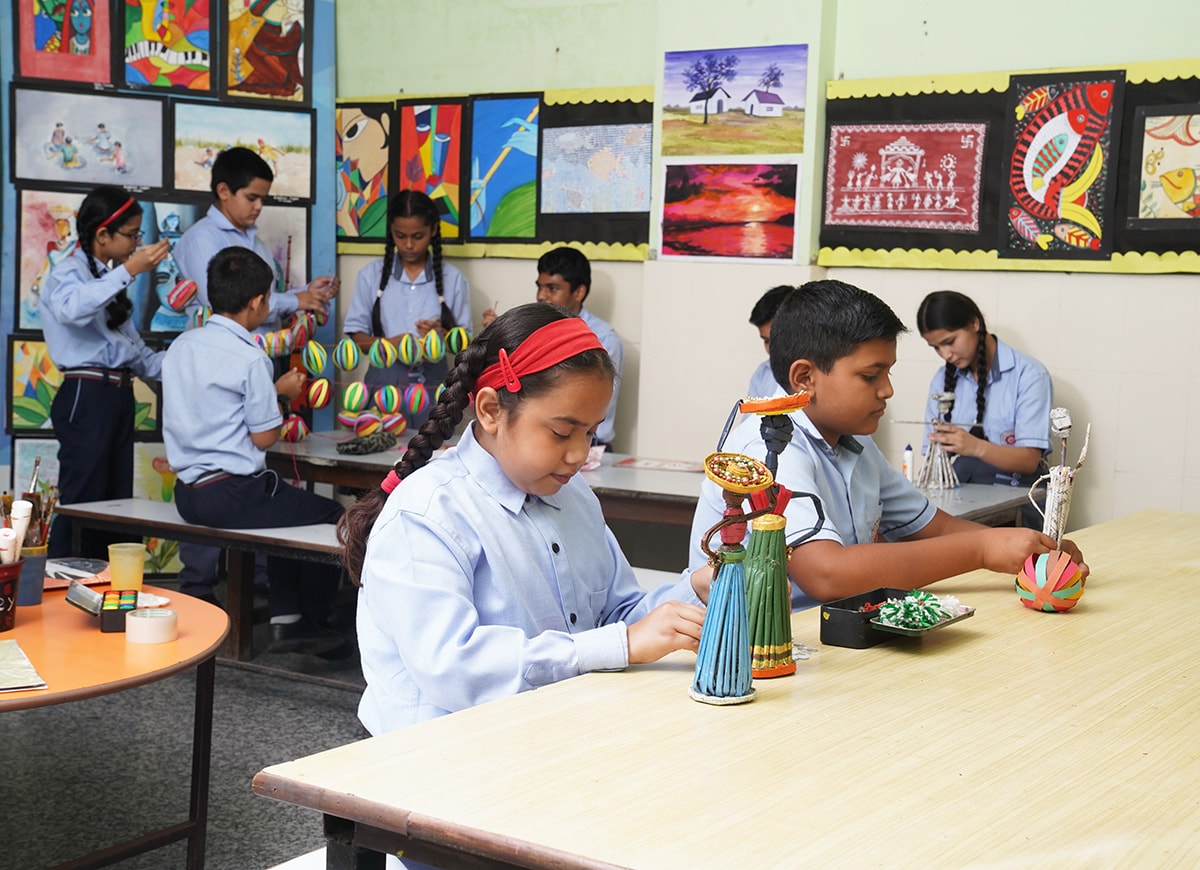 Manava Bharati India International School believes in the holistic development of every child. Along with academics, it gives opportunity to every child to join a club.
Club activities enrich the knowledge of students beyond the purview of books. They provide a platform wherein the students can enhance their soft skills, creativity thereby inculcating self discipline.
Students get an opportunity to represent their respective clubs in Intra-school and Inter-school club activities.
The following clubs are being offered here:
Art& Craft
Art & Craft Junior Club group
Aerobics & Fitness Club Junior
Book Club
Chess Club
Dramatics
Dramatics, Literary and Book Club Junior
Inquisitive & Academic
Fitness Club
Literary Club
Maths Club-Junior & Senior
Sanskrit Club
Science Club
SDG Club & Financial Literary Club
Photography Club
MUN Club
Music (Instrumental and Vocal)
Dance club (Bharatnatyam & Folk dance)- Junior & senior